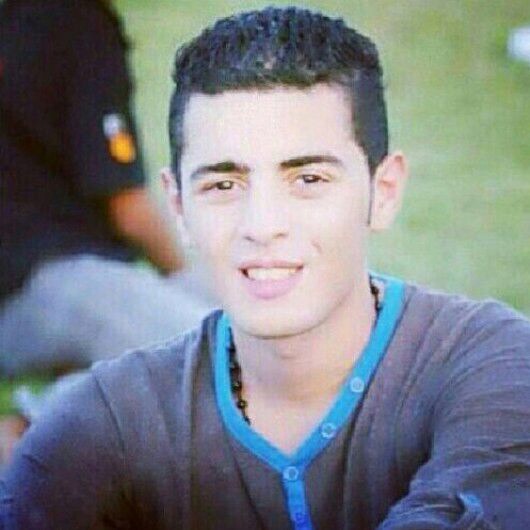 Lawyers given one week to prepare fresh asylum case. Public support important for success.
A judge has ordered an injunction on the deportation order for the removal of Mr Isa Al-Aali that was set for Thursday 22nd May morning at 10am on a Gulf Air flight (GF002) from London to Bahrain, He told The Independent: "The decision by the UK to deport me to Bahrain could put me at risk of my life as I will get tortured."
Lawyers working on Isa's case filed an urgent application for a judicial review on Wednesday, challenging the deportation order. The Upper Tribunal refused the application in a decision that was delivered late in the afternoon. Isa's lawyers then made a second application to an out-of-hours judge at the Administrative Court. Sir Kenneth Parker QC granted a temporary stay and issued a court order to the Home Office to halt the deportation proceedings. Isa's legal team has been given a week to prepare further evidence for a fresh asylum case. Isa is represented by Duncan Lewis & Co. Solicitors, with support from Deighton Pierce Glynn Solicitors. Full details of his case can be found in this joint NGO statement.
Isa Haidar Al-Aali, 19, has been detained by UK immigration authorities for over three months in Harmondsworth Detention Centre. Isa, a victim of torture and police brutality in Bahrain, came to the UK in February to seek asylum. He was placed on fast-track detention and his application was refused twice. In March, Isa was sentenced to 5 years in absentia on charges of "illegal gathering" and "rioting". Lawyers are currently preparing evidence for a fresh asylum hearing in a week's time. The precise date has not yet been set. Activists will continue to campaign for Isa.
Campaign Continues
Over the past week, a campaign in support of Isa's asylum application has been growing in strength and number. Local and international NGOs, including Human Rights Watch, Amnesty International, REDRESS, Human Rights First, Bahrain Institute for Rights and Democracy (BIRD), Bahrain Watch and Bahrain Center for Human Rights (BCHR) have all offered their support to the case, highlighting the grave risks of abuse and torture if Isa is deported back to Bahrain and the failure of Bahrain's judiciary to protect basic human rights. An online campaign to #SaveIsa, with particular support from Right To Remain, the Unity Center Glasgow and Slaney Street has helped to bring international attention to Isa's plight.
Isa has also received cross-party support from British politicians. Urgent letters to the UK Home Office were sent this week by John McDonnell MP (Labour), who represents the London constituency where Harmondsworth Detention Centre in based, along with Sarah Teather MP (Liberal Democrat), Zac Goldsmith (Conservative) and Ann Clywd MP (Labour).
For a detailed background read here.
Media coverage this week and an interview with Isa Al Aali:
Financial Times: Bahraini asylum seeker wins UK stay
Vice: Isa Aali Might Get Deported to Bahrain
How you can help:
This week a group of activists and campaigners, including Right to Remain, have joined the campaign to free Isa Al Aali from detention in the UK and prevent his deportation back to Bahrain. See here for more information on how to join in. Right to Remain have today shown increasing concerns over the treatment of Isa in the UK. You can read more here.
Sign up to the Thunderclap campaign to #SaveIsa with your Twitter or Facebook account
Spread awareness of Isa's case on social media. Visit the #SaveIsa Facebook page for updates.
Write to your MP or the UK Home Office (details and suggested letter here).
Bahrain Centre for Human Rights (BCHR)
Bahrain Institute for Rights and Democracy (BIRD)
Bahrain Watch (BW)
Key Contacts
For media inquiries contact Sayed Ahmed Al Wadaei (Bahrain Institute for Rights and Democracy). Email: sayed@birdbh.org
For more information regarding torture in Bahrain contact Nicholas McGeehan (Human Rights Watch). Email: mcgeehn@hrw.org