Teen victim of torture Isa Al Aali is set to challenge the decision of the UK Home Office to deport him back to Bahrain where he faces a significant risk of torture and ill-treatment. On 21 May 2014, Isa's lawyer submitted an application for judicial review against the decision to deport Isa back to Bahrain after two applications for asylum were refused. A last minute court order on 23 May 2014 prevented the removal of Isa from the UK until the judicial review proceedings have been resolved. Isa's lawyers are now working on submitting fresh evidence to the Home Office on 3 June 2014 prior to judicial review proceedings.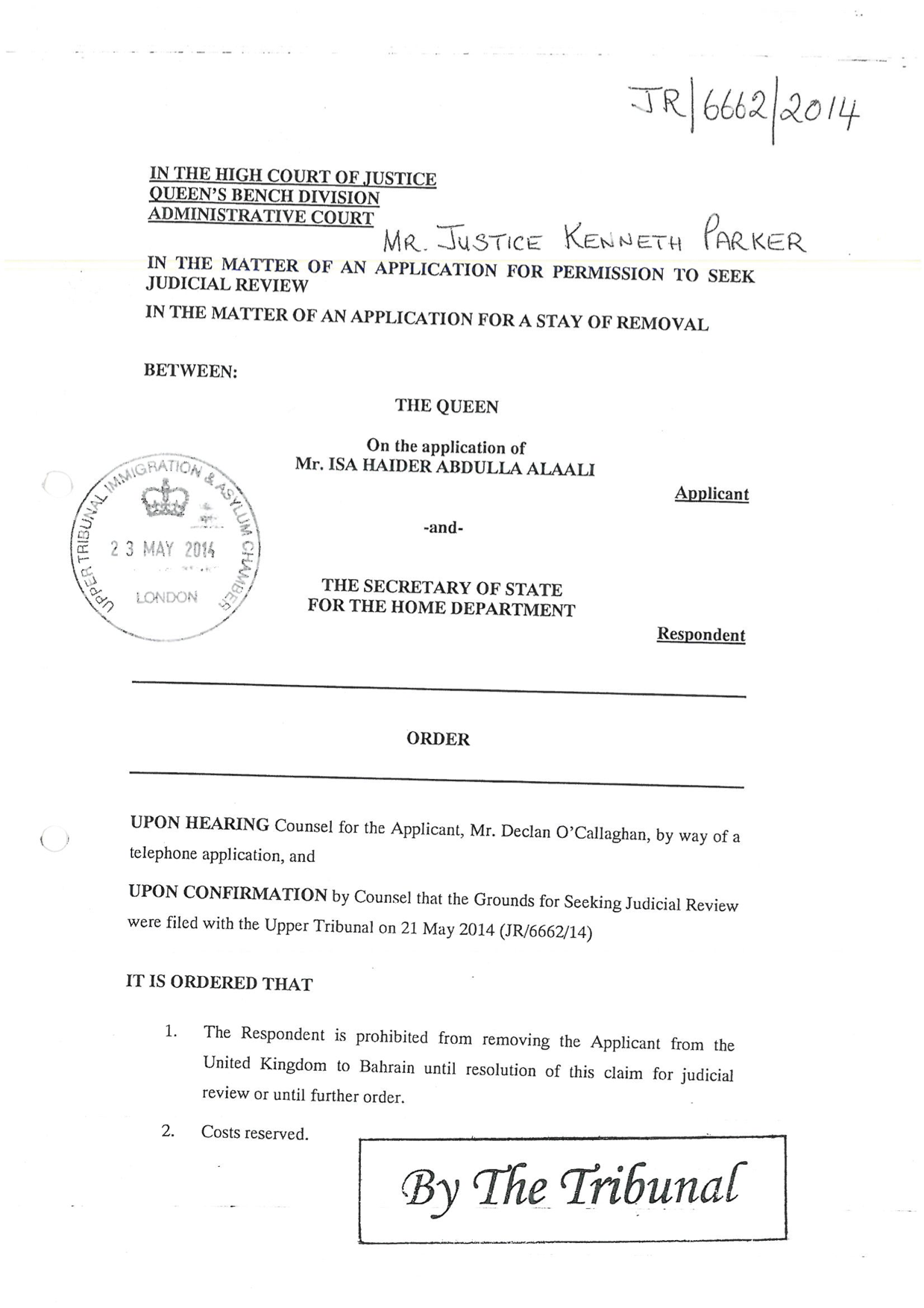 Isa Al Aali has been in detention in the UK for over three months after fleeing persecution in Bahrain. He was sentenced to five years imprisonment during this detention. A police summons was also handed to his mother last week for an order to attend the Public Prosecution on 30 June 2014.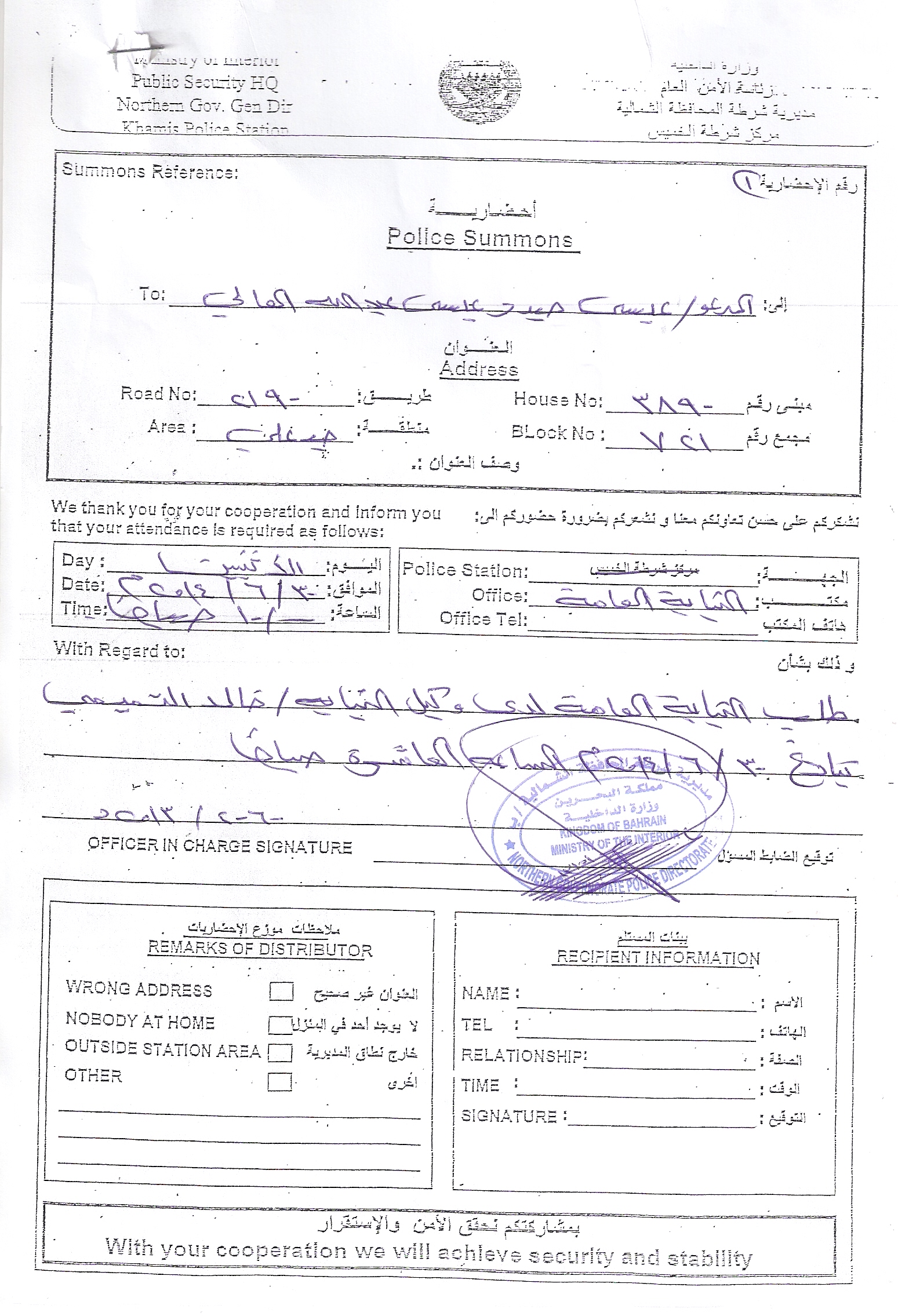 A pro-government newspaper, Akhbar Al Khaleej, has also targetted Isa in an article entitled "Haider Returns on Thursday!", branding him a 'terrorist'.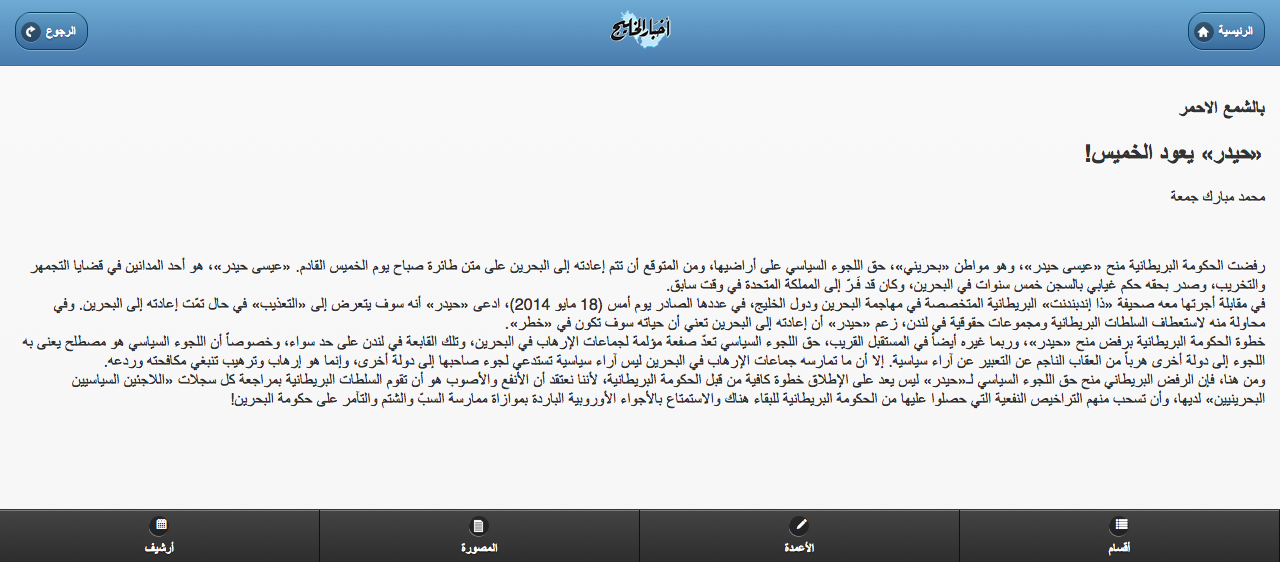 A number of human rights organisations and activists have been working on raising awareness over Isa's case including starting a petition which has so far gathered over 600 signiatures. Activists have also been contacting members of Parliament and have launched a 'Thunderclap' campaign with a combined social outreach of over 2,000,000.
Isa's case has been covered by the Independent and Huffington Post, the Financial Times and Vice.
For a background on the case please see here.