Wednesday, 19 August 2015, Issue 
#60
THE 

BIRD

WEEKLY

In this Issue:
• BIRD/HRW Event Summary •  Ebrahim Sharif Charged • US to Sell Arms to Bahrain •
---
HIGHLIGHTS FROM BIRD THIS WEEK
[Video Available] Event Summary: Bahrain Human Rights Challenges in 2015 and the UK's Policy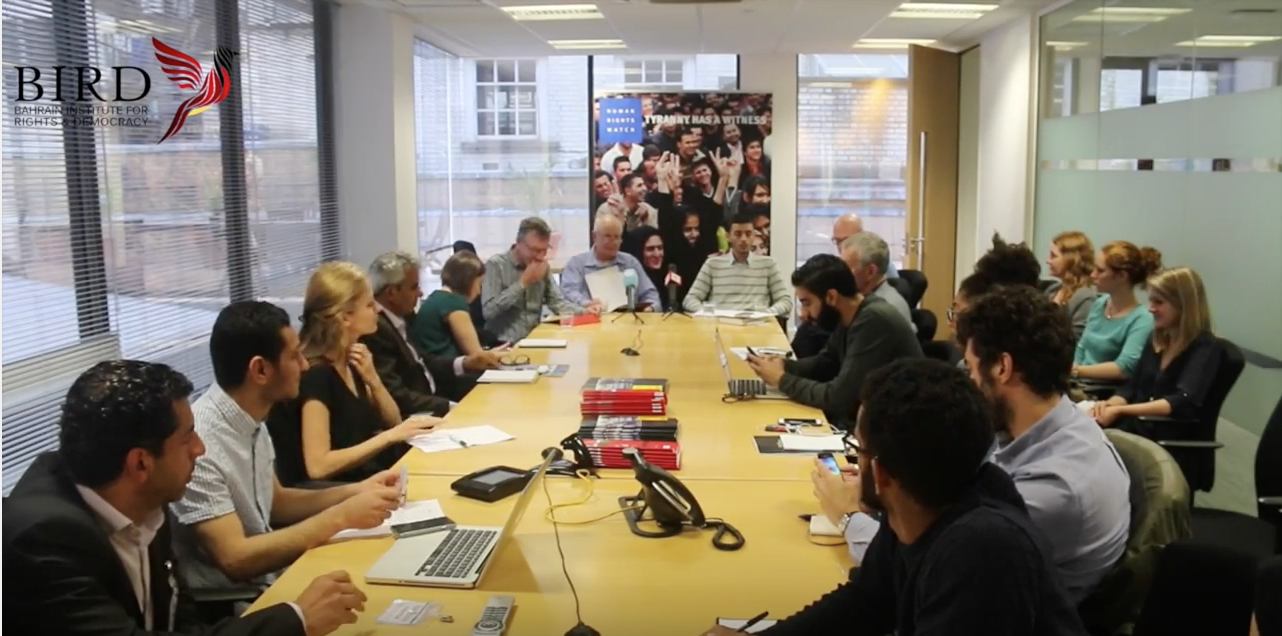 13 August 2015 – The Bahrain Institute for Rights and Democracy and Human Rights Watch held a round-table discussion regarding concerns regarding human rights in Bahrain and UK policy towards the country. Chaired by Nicholas McGeehan, Gulf researcher at Human Rights Watch (HRW), the discussion also included speakers Shane Enright, Global Trade Union Adviser at Amnesty UK, Kevin Laue, Legal officer at Redress and Isa Al-Ali, a Bahraini torture survivor recently granted asylum by UK court. The discussion was attended by representatives from a number of organisations including Amnesty International, Index on Censorship, Reprieve, NASUWT, English Pen and Chatham House amongst others.
Watch the full video summary here
Read the event summary here
---
US Moves to Sell Arms to Bahrain as Senate Resolves to Reinstate Ban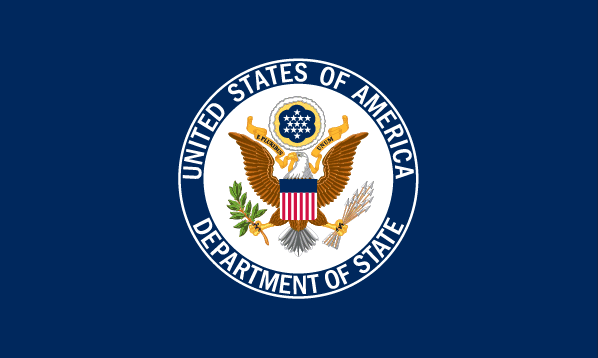 13 August 2015 – The United States Department of Defence notified the United States Congress of its intent to sell new arms sales to Bahrain last week, a move the Bahrain Institute for Rights and Democracy (BIRD) condemns strongly. In an interesting twist of timing, the U.S. Senate introduced a bipartisan resolution the day prior to the announcement of the sale, which ironically would ban the sale of certain arms to Bahrain until the country implements reform.
Read more here.
---
BIRD Policy Researcher on MEE: UK Risks British Businesses by Backing Bahrain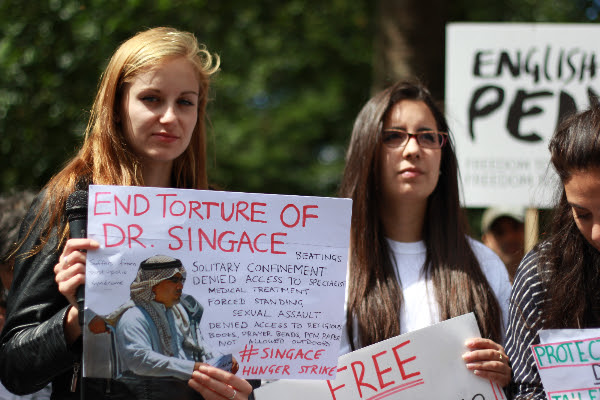 The UK's Foreign and Commonwealth Office (FCO) recently published its Overseas Business Risk (OBR) report on Bahrain. Analysing British business potential in the kingdom, the report concluded that "Bahrain is an important partner and base for UK companies in the Gulf given its position as a major trading hub in the region". Factors such as strong economic growth, positive political reforms and an increasingly diversified economy are "good fundamentals" for investor confidence, it said.Yet with continued political unrest, falling oil prices, increasing government debt and unethical business practises, are British businesses being put at risk in Bahrain?
Read full article on the Middle East Eye
---
WHAT CAN YOU DO?
---
Take
Action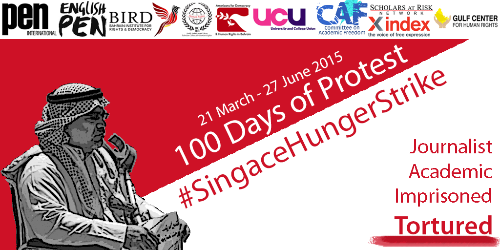 Send a Pen & Sign the Petition
---
FROM THE GROUND IN BAHRAIN
Updates

from the

Ground
| | | | | |
| --- | --- | --- | --- | --- |
| Issue | No. Individuals |  % change since last week |  Children | Total Years |
|  Arrests |  29 | 14.71% (-) |  3 | – |
|  Trials |  – | – | – | – |
|  Sentences | 11 |  – | – | 81 (prison) |
|  Remands | – | – |  – |  – |
In the Spotlight:
Ebrahim Sharif charged with promoting change and inciting hatred against the regime

 

Taiba Darwish detention renewed for 7th time since May

---

Dr. Abduljalil Singace reaches 150 days of 

hunger strike 

 

Independence Day protests suppressed using tear gas and shotguns by police
---
THE BEST OF SOCIAL MEDIA
#
Twitter

Nation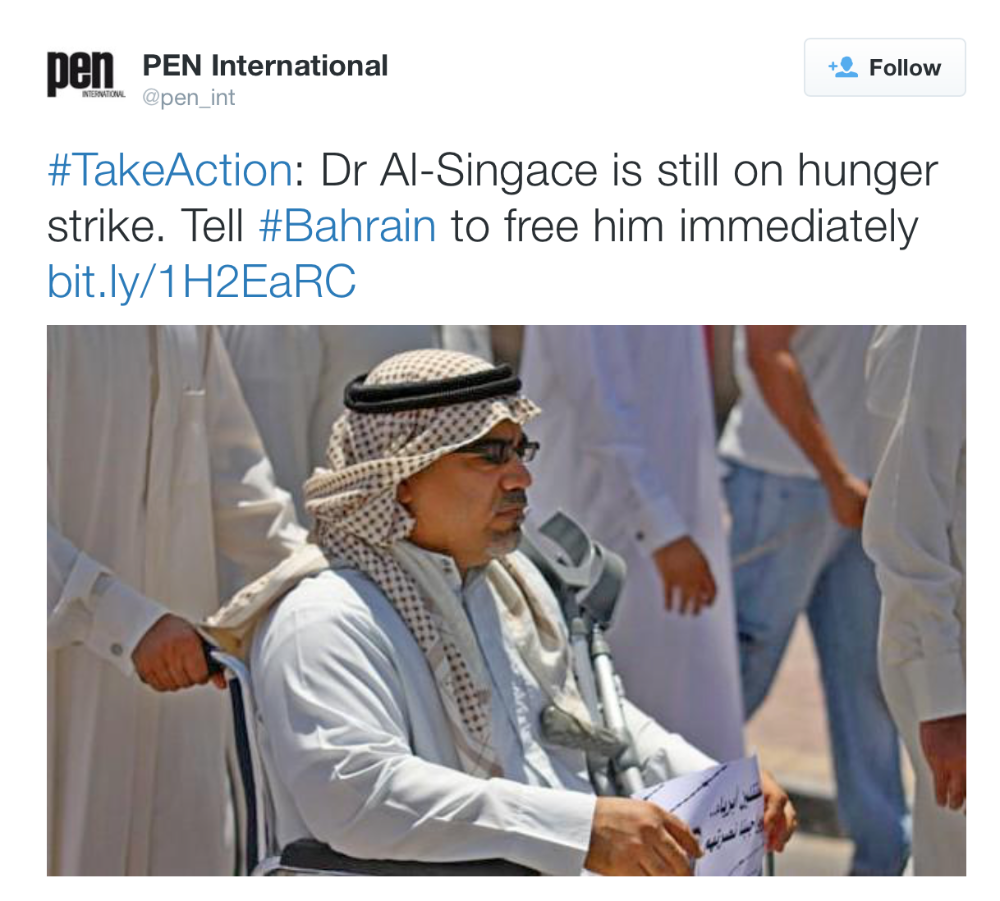 ---
FROM THE MEDIA HOME AND ABROAD
---
Weekly
Highlights

Senators Offer Reality Check on Bahrain
BIRD's Sayed Ahmed writes alongside ADHRB's Kate Kizer on a bipartisan initiative to stop US arms sales to Bahrain.
Human Rights Watch: Release Ebrahim Sharif
Index on Censorship: Magazine sent to jailed academic and blogger