27 March 2019 – Today, Human Rights Watch (HRW) hosted a conference calling on Formula 1 and the Federation Internationale de l'Automobile (FIA) to visit Bahraini political prisoner Najah Yusuf in prison and demand her release, ahead of this Sunday's Bahrain Grand Prix.  The event was co-sponsered by the Bahrain Institute for Rights and Democracy (BIRD) and Reporters Without Borders (RSF).
During the conference, a joint letter to Jean Todt, President of the Federation Internationale de l'Automobile (FIA), was also published, calling on the FIA to back calls for Najah's release.  The letter was signed by leading international NGOs and trade unions, including members of the Sport and Rights Alliance.  Najah Yusuf is a Bahraini activist serving a three year prison sentence for criticising the 2017 Bahrain Grand Prix on social media.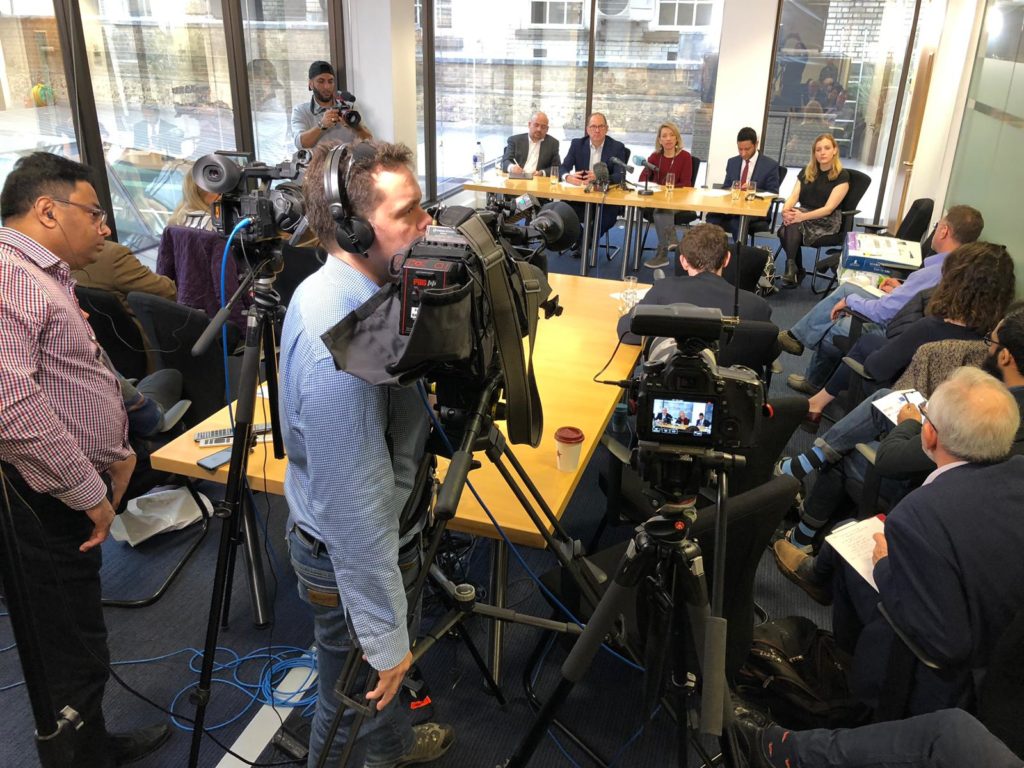 Speakers at the conference included Lord Scriven, Lib-Dem Peer, Clive Baldwin, Senior Legal Advisor at HRW, Sayed Ahmed Alwadaei, Director of Advocacy at BIRD and Rebecca Vincent, Director of RSF's London Bureau.  The conference was introduced by Stephanie Hancock, Media Manager at HRW, who summarised Najah's case and announced the publication of the joint letter to Jean Todt.
Clive Baldwin began proceedings by providing an outline on the deterioration of the human rights situation in Bahrain, asserting that "the situation in Bahrain is not getting better, in fact it is getting worse."  He went on to remind Formula 1 of their "legal obligation to protect human rights", highlighting the UN's Guiding Principles on Business and Human Rights.
Lord Scriven discussed his "positive" recent meeting with Sacha Woodward-Hill, General Counsel to Formula 1, who committed to further investigate Najah's case.  However, proclaiming that "sport does not take place in a moral vacuum", Lord Scriven urged senior Formula 1 officials to visit Najah in prison before the Grand Prix, promising to bring the campaign to sponsors and individual drivers should they fail to do so.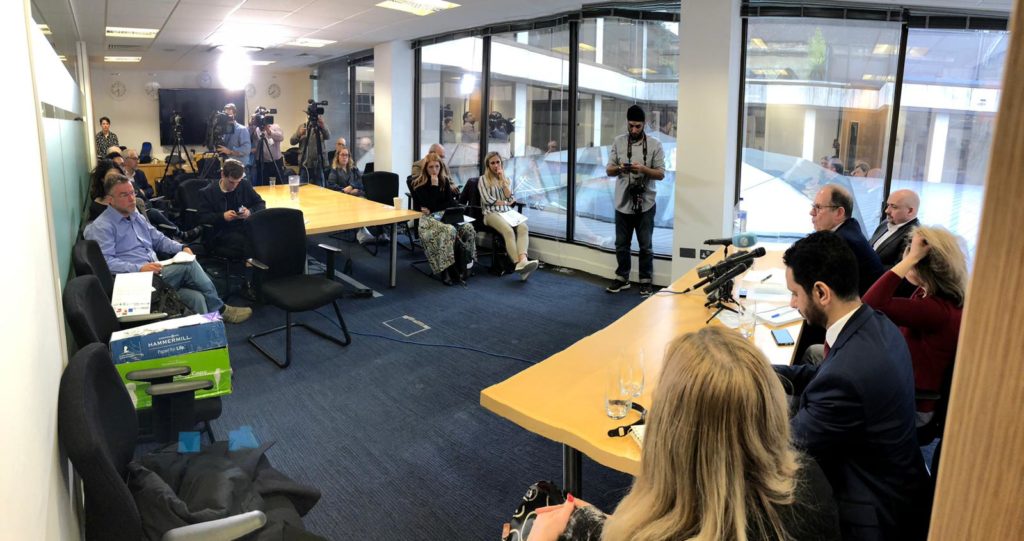 During a question-and-answer session after his speech, Lord Scriven took aim at the British government's complicity in Bahraini human rights abuses, where he accused the government of "putting arms sales ahead of human rights." He also urged journalists covering the race in Bahrain to do their part by shedding light on the atmosphere in which the race takes place.
Sayed Ahmed Alwadaei shared some of his personal interactions with Najah Yusuf from Bahrain's notorious Isa Town Prison, praising the courage it took for her to speak out about her sexual assault at the hands of Bahraini security forces in 2017.  He went on to highlight Bahrain's long history of suppressing protests against the Grand Prix, highlighting the case of Salah Abbas who was killed protesting the race in 2012.  He also shared his own experience with Bahraini police, pointing to the scars on his face as evidence of the torture he survived in 2011.  
Finally, Rebecca Vincent shed light on the extent of restrictions on freedom of expression and assembly in Bahrain, pointing out that the country placed 166th out of 180 countries on RSF's World Press Freedom Index. She drew attention to some of the draconian measures used to suppress freedom of expression, including the jailing of journalists and the revocation of citizenship.
More Information:
Press release on joint letter to Jean Todt

http://birdbh.org/2019/03/bahrain-rights-watchdogs-tell-formula-one-leaders-to-use-leverage-to-free-activists/

Najah Yusuf oped in The Guardian

https://www.theguardian.com/sport/blog/2019/mar/27/najah-yusuf-prison-f1-bahrain-grand-prix

BIRD and London CAAT will be holding a protest outside Formula 1's London Headquarters this Friday at 11am –

https://www.facebook.com/events/2241508189438833/