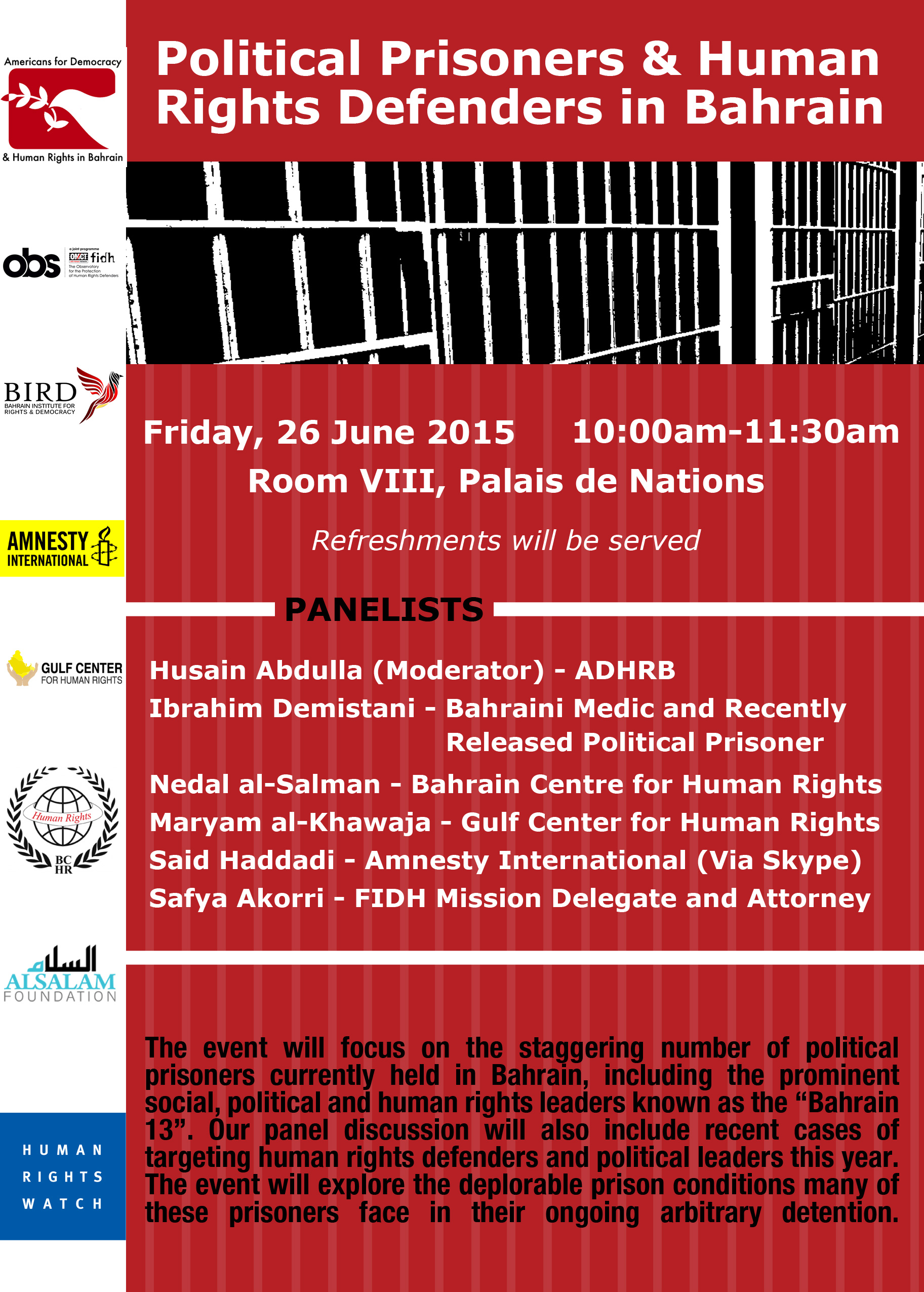 #NoMoreImpunity
The Bahrain Institute for Rights and Democracy (BIRD along with Americans for Democracy and Human Rights in Bahrain (ADHRB),  the International Federation for Human Rights (FIDH), Amnesty International, the Gulf Center for Human Rights, the Bahrain Centre for Human Rights (BCHR), the Alsalam Foundation, and Human Rights Watch, will be co-sponsoring a side event at the 29th Session of the United Nations Human Rights Council in Geneva.
The panel discussion will focus on the alarming number of political prisoners currently detained in Bahrain, as well as the targeting  of human rights defenders.
The event will be held on Friday, 26 June from 10:00am- 11:30am in Room VIII, Palais de Nations, Geneva.