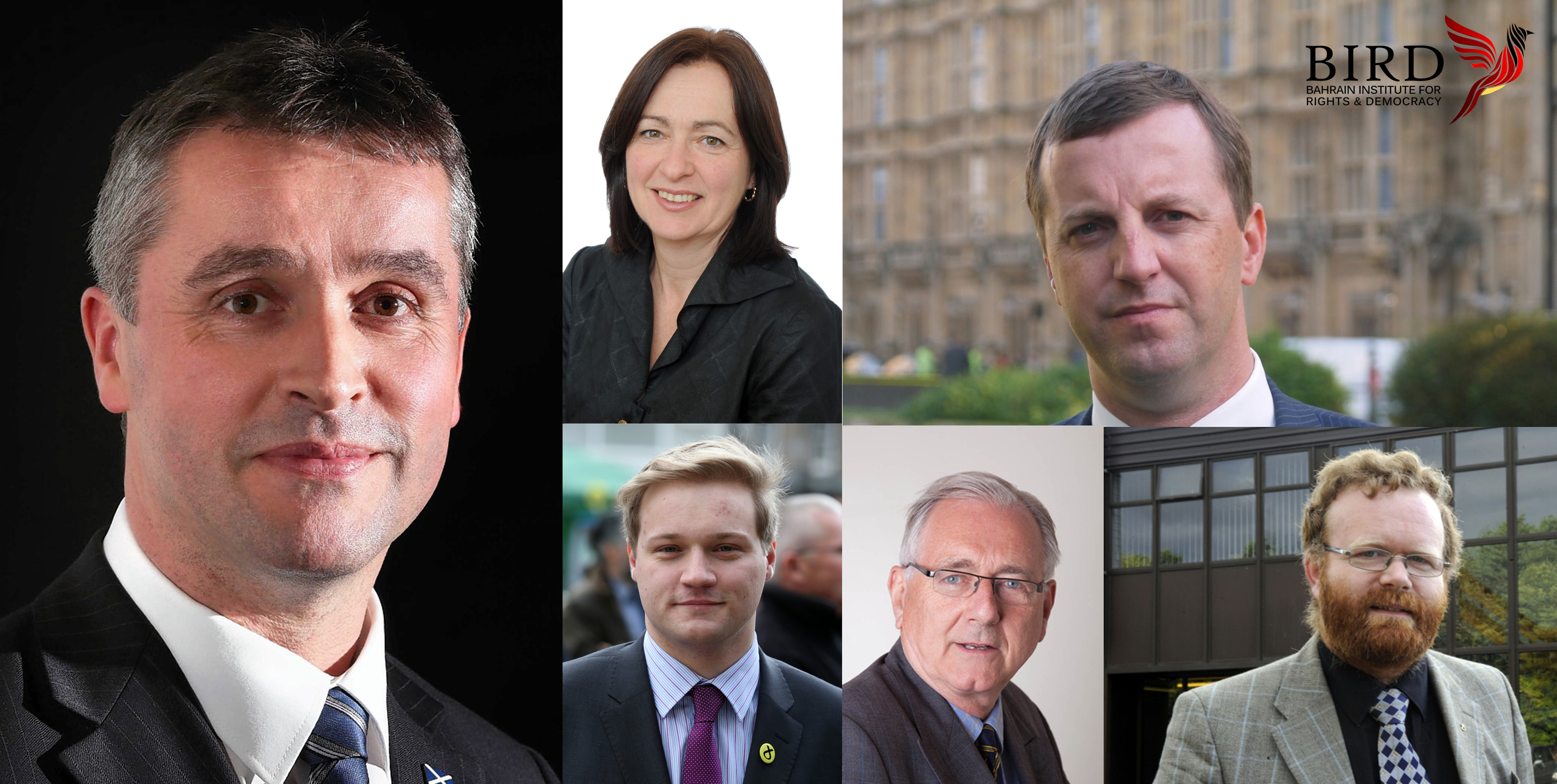 FREE SPEECH IN BAHRAIN
Session:

 

2015-16

Date tabled:

 

02.07.2015

Primary sponsor:

 MacNeil, Angus
That this House expresses severe concerns about the ongoing restrictions against free speech in Bahrain; notes the recent findings by Amnesty International and Human Rights Watch of reprisals against individuals exercising their right to free speech in Bahrain, including the continued ban on protests and rallies and the systematic use of torture and other cruel and degrading treatment; condemns the harassment, intimidation, detention and sentencing of human rights defender Nabeel Rajab to six months' imprisonment for a tweet critical of the Ministries of Interior and Defence; is concerned at the current trial of Mr Rajab for tweets that may lead to 10 years' imprisonment; is alarmed at the deterioration of the political climate in Bahrain and the crackdown on political dissent and fundamental freedoms in that country; calls on the government of Bahrain to release all political prisoners and those imprisoned for their right to freedom of expression; and urges the Foreign and Commonwealth Office to re-evaluate its assistance to Bahrain in light of these ongoing violations and to implement the recommendations of the Foreign Affairs Committee in its First Report of Session 2013-14, HC88, by listing Bahrain as a country of concern in its upcoming human rights report.
Ask you MP to sign this EDM here.
View this EDM and the signatories on the website of the UK Parliament here.