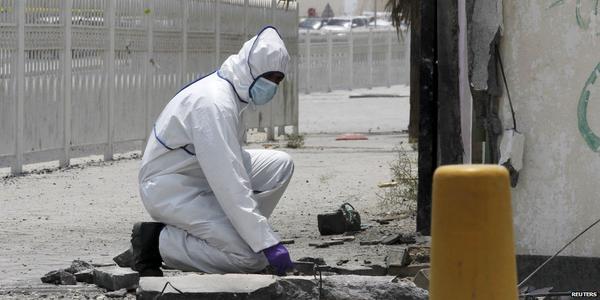 The Bahrain Institute for Rights and Democracy (BIRD) along with Americans for Democracy & Human Rights in Bahrain (ADHRB), the Bahrain Center for Human Rights (BCHR), and the European Center for Democracy and Human Rights (ECDHR), strongly condemn today's violence that reportedly killed two policemen and injured eight others. Violence, in any context, is indefensible and will not effect the necessary reform Bahrain needs to achieve true stability and national reconciliation.
"Violence will not accomplish anything but further instability," said Husain Abdulla, Executive Director of ADHRB. "The Bahraini government's continued policy of criminalizing peaceful protests and calls for reform since the mass protests of 2011, has only contributed to an environment of mistrust, which has strengthened the hands of those who seek to undermine opportunities for national dialogue, and ultimately, reconciliation."
By jailing the non-violent leaders of the opposition, like Hassan Mushaima, Abdulwahab Hussain, Ebrahim Sharif and Sheikh Ali Salman, and peaceful human rights defenders, such as Abdulhadi al-Khawaja and Dr. Abduljalil al-Singace, the Government of Bahrain has removed the strong voices that have continued to advocate for peaceful reform over the last four years.
"Such acts of violence should indicate the need for a renewed emphasis on reconciliation," continued Abdulla. "By initiating a national dialogue without preconditions, fully respecting human rights, and releasing the thousands of political prisoners currently languishing in its prisons, the government can take the first steps towards preventing such future tragedies and cementing the foundations toward lasting peace."