On 2 November 2013, two French journalists were assassinated in Mali. The United Nations chose that date to proclaim the International Day to End Impunity for Crimes Against Journalists. The Bahrain Center for Human Rights (BCHR) has expressed its grave concern for the continual legal harassment those who exercise their freedom of speech through traditional and social media have to endure from Bahraini authorities.
The United Nations resolution to dedicate 2 November to the journalists and media workers who suffer from violence and condemn the continuous attacks on those who see themselves imprisoned, tortured or even murdered for the sole fact of exercising their profession with dignity and honor. The Government of Bahrain suppression and prosecution of journalists, journalism, and free expression have considerably escalated. Freedom House rated Bahrain in its 2015 report as "Not Free" and stated that the vaguely worded Law "allows the state to imprison journalists for criticizing the king or Islam or for threatening national security."
As has been extensively documented by the BCHR, there are cases of media workers, journalists and bloggers being prosecuted, imprisoned and even tortured simply for exercising their right to freedom of speech in Bahrain. Moreover, the Bahraini authorities revoked the citizenship of several journalists and bloggers through an administrative decision earlier this year. It has also targeted independant media.
Arrest & Detention
Journalists and Photographers
The Bahraini authorities currently holds at least ten journalists and photographers in its custody over charges related to their works and to exercising their right to free expression.
[clear]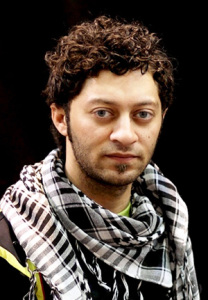 Ahmed Humaidan, an award-winning photojournalist incarcerated since December 2012, is serving a 10-year prison sentence just for reporting and photographing some pro-democracy demonstrations in Sitra in 2012. ِAhmed was subjected to ill-treatment during interrogation, including beating, being forced to stand for hours in a very cold room, being threatened to arrest and fabricate suits against his brothers, etc. According to the official rule of the sentence, he was allegedly taking part of an attack to a police station. Ahmed's family has previously reported a stop on his weekly calls. On several occasions, they have also been denied the right to visit him during his stay in prison.
Photographer Jaffar Marhoon was arrested on 26 December 2013, and suffered a three-day interrogation prior to his incarceration, during which he was reportedly tortured by security forces. He was convicted with in several politically motivated cases. On 24 February 2015, the court sentenced Jaffer to life in prison in one of these cases.
Hussein Hubil, a freelance photographer, was arrested before boarding an international flight to Dubai on 31 July 2013. He was interrogated for four days. During that time, he was allegedly mistreated, tortured and threatened with rape, but his lawyer's call for an internal investigation was dismissed. On 28 April 2014, he was sentenced to 5-years in prison under charges related to exercising his right to free expression, such as "using social media networks to incite hatred of the regime", "calling on people to ignore the law" and "calling for illegal demonstrations".
Qasim ZainalDeen, a freelance photographer who used to film opposition protests, was arrested from his home on 2 August 2013 and sentenced in December the same year to three months in prison for illegal assembly. On January 2014, he was sentenced to an additional six months imprisonment for yet another charge of illegal assembly and vandalism. On 25 February 2015, the court of appeal upheld Qasim's sentence of three years in prison. On 10 March 2015, after a riot caused by stopping family visits at the prison where Qasim is currently detained, police began to severely attack detainees, including Qassim which caused him a back injury.
The winner of 127 international awards photographer Sayed Ahmed Al-Mousawi was arrested on 10 February 2014, after security forces raided his house. According to his father, he was taken into custody alongside his brother, and several belongings such as 4 hard disk drives, a laptop and his cameras and photography equipment were confiscated. Sayed Ahmed was subjected to enforced disappearance for at least four days. During his disappearance, security forces subjected Sayed Ahmed to torture at the CID which included being beaten on his genitals, hanged on the door, forced to stand for four days, striped off of his clothes, electrocuted. Sayed Ahmed was also deprived of his right to due process and was denied access to his lawyer during interrogation.
On 4 September 2014, three journalists, Hussam Suroor (17 years), Ahmed Zainaldeen (20 years) and Mustafa Rabea (19 years), were arrested after their houses in Duraz were raided by security forces. They were subjected to enforced disappearance for up to five days following arrest. On 30 September 2015, the three journalists were sentenced to 10 years in prison for illegal assembly and an explosion in Duraz. Ahmed Zainaldeen is awaiting court ruling in another case.
Bloggers and Internet Activists
BCHR has been documenting cases of crackdown on bloggers and Internet activists. During the last several years, it's been noticed that the Government of Bahrain has escalated its prosecution against Internet activists and bloggers. Numerous individuals have been arrested and sentenced for charges related to freedom of expression on the internet. Since 2012, BCHR has documented the arrest and sentencing of activists to more than 400 months in prison for merely exercising their rights to free speech.
Jaleela al-Sayed was arrested on 10 February 2015 after security forces raided her house, confiscated her computers and mobile phones. She was charged of misusing social media, inciting hatred against the regime and insulting the king on the social media website Twitter. Security forces subjected Jaleela to ill-treatment which caused her to faint and taken to the clinic. She wasn't allowed contact with her family or lawyer following her arrest. Jaleela is currently held at the Isa Town Women's Prison.
Blogger and Internet activist Ali Al-Mearaj was arrested on 6 January 2014 accused of misusing information technology and insulting the King in his blog "Awal Pearl". During his interrogation at the Criminal Investigation Directorate, Ali was allegedly subjected to beating, threatened to harm his youngest son, and verbally abused. It was reported that the court refused to listen to witnesses or receive evidence. On 9 April 2014, he was sentenced to 30 months in prison. His next appeal hearing is on 1 December 2015. The court continue to refuse listening to defence witnesses.

Jassim Al-Nuaimi, an Internet activist, was apprehended from his own house by masked security men on 31 July 2013. Four days after his arrest, during which he was tortured and mistreated, he was sent to prison under the charges of inciting anti-government hatred and posting messages on social media calling for illegal demonstrations. During a hearing he testified he was not present in the country and that he had already sold his computer by the time the alleged messages were posted. On 28 April 2014, the criminal court sentenced Jassim to five years in prison.
In October 2015, security forces raided the house of Ebrahim Karimi, confiscated his electronic devices, and arrested him without presenting arrest warrant. He was taken to the CID where he was subjected to ill-treatment including being forced to stand for prolonged hours, deprived from sleep and being threatened to harm his family member to force him confess. Security forces interrogated Ebrahim without his lawyer about posts on the Twitter handler "FreejKarimi". The public prosecution charged Ebrahim with, among others, inciting hatred against the regime, insulting the king and misuse of social media. In 2012, the Government of Bahrain revoked the citizenship of Ebrahim through an administrative decision and the court ordered him later to deportation which he is appealing.  
In September 2015, security forces arrested two Internet activists, the owner of the Twitter handlers "BuKhamis" and "HajiAhmed". The Ministry of Interior announced that it has arrested them because of posts on Twitter deemed insulting to the country's martyrs in Yemen, after they posted tweets in which they denounced and criticized Bahrain's participation in the military operation in Yemen.
In January 2015, the Bahraini authorities arrested nine Internet activists for their posts on the social media website Twitter deemed critical of the late Saudi King. The Ministry of Interior stated that these individuals were arrested for "misuse of social media" and that according to Bahrain's Penal Code, they could face imprisonment sentence of up to two years and BHD200 fine. Several others were arrested for similar charges of misuse of social media including dissemination of false news or insulting a certain figure in Bahrain or neighboring GCC countries. BCHR's President Nabeel Rajab was sentenced to six months in prison for a tweet in which he described the military institutions as incubators of extremist ideologies. He also faces charges related to posting tweets about the war in Yemen and for insulting statutory body and he is currently under a travel ban over these charges. Similarly, the political activist Fadhel Abbas was sentenced to five years in prison for a tweet in which he denounced the war in Yemen.
Citizenship Revocation
In January 2015, the Government of Bahrain revoked the citizenship of 72 Bahrainis, of whom the majority were activities. The list included four journalists and bloggers. They are: the founder of Bahrain Online forum Ali Abdulemam, critic and blogger Ali al-Dairi, journalist Abbas AbuSafwan, and blogger Husain Yousif. The authorities stated that their citizenship was revoked because of "acts resulted in harming the Kingdom's interest."

Suspension & Prosecution of Free Media

In February 2015, the Bahraini authorities suspended AlArab news television channel after only one day of airing. The Government of Bahrain said that the suspension was due to not having the required licenses to operate in Bahrain. However, another source reported that the suspension of AlArab channel was related to "failure of those in charge to abide by the prevailing norms in the Gulf, including the neutrality of media positions and staying away from anything that could negatively impact the spirit of Gulf unity". The suspension followed airing an interview with a Bahraini opposition member about the Bahraini authorities revocation of citizenship.
On 6 August 2015, Bahrain's Information Affairs Authority announced that it had temporarily suspended AlWasat newspaper until further notice due to "violation of the law and repeated dissemination of information that affects national unity and the Kingdom's relationship with other countries." Prior to the suspension, AlWasat received a warning from IAA because of an opinion column by Hani al-Fardan in which he talked about persons in the social media who try to question and accuse opposition members with treason and he did not accuse anyone in his column but discussed the issue in general. AlWasat was later allowed to resume its work. AlWasat was previously suspended in 2011.
In June 2015, a member of parliament filed a case against AlWasat writer Hani al-Fardan and its Editor-in-Chief, Mansoor al-Jamri and accused them of defamation because of an article that referred to the MP meeting with an illegal armed group in Syria and working to collect fund to support them. In 2014, another case was filed against AlWasat newspaper because of another opinion article.
AlWasat is considered to be the only independent newspaper in Bahrain which covers both the Government news and the opposition. It is also the only newspaper in Bahrain that publish coverage of Shia community events and protests.
The Bahraini government systematically targets those who can present a threat to the main discourse and propaganda; especially photographers who, with their cameras, report the abuses authority commits against public protests. With its campaign aimed against journalists and internet activists, the government continues with its media blackout aimed to avoid the distribution and acknowledgement of the abuses and violations the Bahraini authority commits on Human Rights.
The Bahrain Center for Human Rights calls on the Government of Bahrain to:
Release all journalists, photographers, bloggers and internet activists who are imprisoned for doing their job;

Drop all charges against them; and

Repeal those laws that suppose a clear and blatant infringement of freedom of speech and Human Rights.