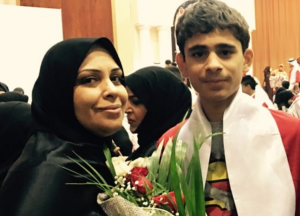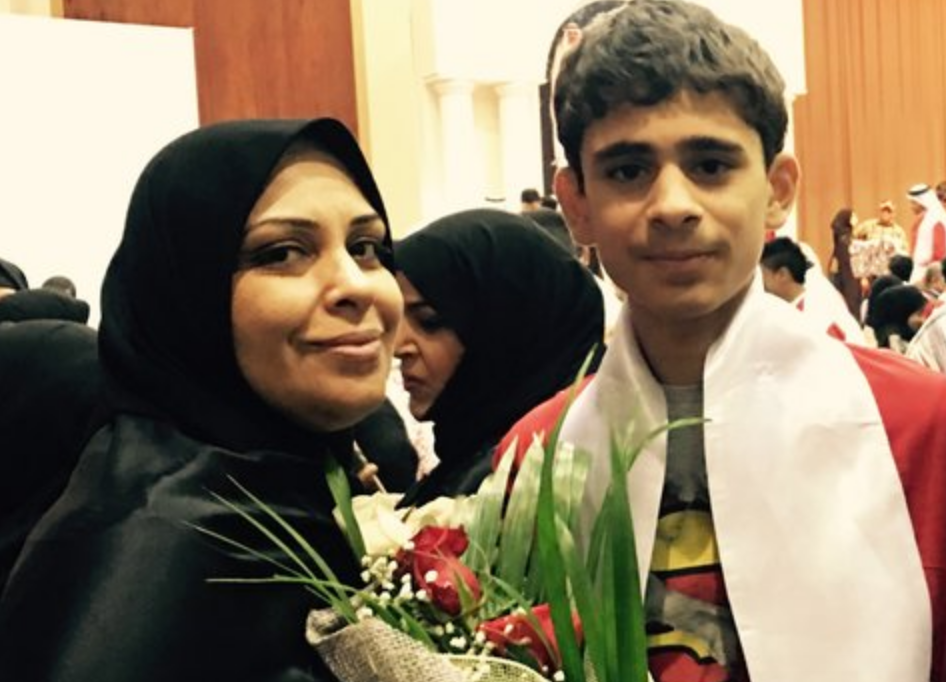 30 October 2017 – The Bahraini authorities today sentenced the mother-in-law Hajer Mansoor (49), brother-in-law Sayed Nizar Alwadaei (18) and maternal cousin Mahmood Marzooq (30) of UK-based human rights defender Sayed Ahmed Alwadaei to three years in prison as a reprisal against his work.
Hajer Mansoor Hassan, her son Sayed Nizar Alwadaei and her nephew Mahmood Marzooq were not in court for the sentencing in a trial criticised by UN experts and Amnesty International for fair trial violations, including torture, and as a reprisal against his human rights work. Hajer, Nizar and Mahmood each received three years in prison on fabricated charges of planting a "fake bomb" in January 2017. Mahmood was additionally sentenced to a month and half in prison and charged a 100 Bahraini dinar fine for obtaining a dagger.
The three family members of Sayed Ahmed Alwadaei, Director of Advocacy at the Bahrain Institute for Rights and Democracy (BIRD), were arrested in Bahrain in March 2017. After days in detention, during which they were ill-treated and tortured into signing false confessions, they were presented with terrorism charges. During the interrogation, Mr Alwadaei's family members were questioned extensively about his work in the UK.
Public prosecution evidence papers, seen by BIRD, found no physical evidence – DNA, fingerprints or otherwise – tying the Alwadaei family to the "fake bomb" they were alleged to have planted in January 2017. Their prosecution has depended entirely on confessions extracted under conditions of torture.
In September, six UN human rights experts expressed "grave concern" over the allegations of arbitrary arrest, detention, death threats and torture in relation to Mr Alwadaei's family. The UN experts also expressed grave concern that the actions were intended to "intimidate and impair the human rights activities" of Mr Alwadaei. The UN Committee Against Torture has also raised significant concern over the "widespread acceptance by judges of forced confessions."
The reprisals against the Alwadaei family began in October 2016, when Sayed Ahmed Alwadaei protested King Hamad of Bahrain's arrival at 10 Downing Street to meet the British Prime Minister. Within hours of that protest, Mr Alwadaei's wife, Duaa Alwadaei, who was travelling from Bahrain to the UK, was detained at Bahrain International Airport, interrogated for seven hours, barred from leaving the country and threatened. As reported by Human Rights Watch, an interrogator asked her, "Where shall I go first, shall I go to his family or your family?" Duaa Alwadaei was able to leave Bahrain following international pressure and the intervention of the US embassy in Bahrain. Five months later, her mother and brother were targeted for reprisals.
Sayed Ahmed Alwadaei, Director of Advocacy at BIRD, said: "The lowest the Bahraini monarch can go is to come after my family because I protested his presence in the UK and dedicated my work to exposing his government's horrific rights abuses. I was distraught to see my family suffer torture, persecution and interrogations about my activities. The judge relied on coerced confessions extracted under torture to convict them. I will not rest until they are freed and will do whatever I can to hold the perpetrators to account."
Husain Abdulla, Executive Director, Americans for Democracy & Human Rights in Bahrain: "The 'fake bomb' charge is absurd, and today's proceedings show how far Bahraini courts are willing to go to in jailing innocent people. The United States has encouraged this behaviour. When the Trump Administration drops human rights conditions and approves multi-billion dollar arms deals to Bahrain, they are saying that this abuse is acceptable in their eyes. Bahrain's western allies cannot and must not turn a blind eye."
Hajer Mansoor Hassan
Hajer Mansoor Hassan did not attend today's court hearing, as the authorities failed to transfer her from detention to the courtroom. Since March, she has been held in the Isa Town Women's Prison. On 24 October, Hajer announced a hunger strike along with three other women prisoners, demanding more humane treatment and the removal of a new glass barrier in the visitation centre. The hunger strikers' demands were met yesterday, 29 October, when they ended their strike after six days. Hajer was repeatedly hospitalised in the past week as her health faltered in the course of the hunger strike.
International Outcry over Alwadaei​'s family​ reprisals; UK Responds Noncommittally
Hajer was sentenced on 30 October, alongside her son and nephew, in a political trial which has been described by Human Rights Watch, Amnesty International and six UN experts as a reprisal against the human rights work of BIRD's Sayed Ahmed Alwadaei.
Last week, 16 NGOs sent letters to 11 state bodies, including the United Kingdom, United States and the European External Action Service, calling on them to take action ahead of the trial. Their voices are joined by 40 Members of the European Parliament, who have made similar calls to the European Union.
27 cross-party parliamentarians also wrote to the British Foreign Secretary Boris Johnson, stating "Despite this attack on his human rights campaigning here in Britain, our government has taken no discernible action to support Mr Alwadaei or his family." They added, "The UK must not condone the flagrant human rights violations committed by the Bahraini authorities against innocent civilians for human rights campaigns that take place on British soil."
The UK's Middle East Minister Alistair Burt was asked whether the Foreign & Commonwealth Office had raised this case with the Government of Bahrain. He stated that "we continue to follow these cases closely" but did not state whether the British government had indeed raised the case.
Further Reading:
 16 rights groups' letter to the 11 States: https://birdbh.org/wp-content/uploads/2017/10/2017.10.26-NGOs-letter-on-Reprisals-Against-the-Alwadaei-Family_Final-.pdf
The MEPs letter is available here: https://www.ecdhr.org/bahrain-meps-call-for-the-release-of-sayed-alwadaeis-family/  
Read Sayed Ahmed Alwadaei's comment on the Guardian about the ordeal his family is facing here: https://www.theguardian.com/commentisfree/2017/oct/24/daughter-stateless-uk-bahrain-torture-human-rights