---
Wednesday, 10 June 2015, Issue 

#50
BIRD

Weekly Newsletter
In this Issue
 •  UN OHCHR Calls Out Bahrain  •  Ombudsman's 2nd Report  •  June Champions of Justice:The Prisoners of Jau  •
---
United Nations OHCHR Calls Out Bahrain For Abuse and Detention of Political Prisoners
5 June 2015: The OHCHR calls for the immediate release of political prisoners such as Sheikh Ali al-Salman and Nabeel Rajab and urges the "authorities to conduct impartial, speedy and effective investigations and to ensure that any victims of torture or ill-treatment have access to appropriate remedies." In order to have a "lasting resolution to the instability" there needs to be a "genuine dialogue between the Government and the opposition without preconditions."
Read the full statement here
---
Press Release: Ombudsman's Second Annual Report
Ombudsman Secretary General, Nawaf Al-Ma'wada attending a Press Conference
9 June 2015: The Bahraini Office of the Ombudsman of the Ministry of Interior recently released his Second Annual Report, covering 1 May 2014 to 30 April 2015.  The report speaks highly of the office's ability to respond effectively to an ever increasing number of complaints, as well as their attentiveness in regards to the issues at Jau Prison.  Americans for Democracy and Human Rights in Bahrain (ADHRB), working in solidarity with the Bahrain Institute for Rights and Democracy (BIRD) and Bahrain Center for Human Rights (BCHR), would like to draw attention to the issues the report fails to sufficiently address.
Read our analysis here
---
June Champions for Justice: The Prisoners of Jau
3 June 2015: Jau Prison is the largest male detention facility in Bahrain and is used to detain many prisoners of conscience. Conditions at the prison are characterized by inadequate healthcare facilities, unsanitary cells and toilets, and extreme overcrowding: recent estimates place Jau's current population at more than double its capacity. Prisoners protested these conditions by peacefully, staging demonstrations and going on hunger strike, but on March 10, 2015, a riot broke out as some prisoners took to violence. Since March, the prisoners of Jau have been subjected to collective punishment, enforced disappearance within the prison and physical and mental torture.
As June 26 is the International Day for Victims of Torture, this month we highlight the prisoners of conscience who continue to suffer abuse at Jau.
Read the profiles of Jau inmates here
---
Questions to 
Government
---
   09 June 2015: Question from Greg Mulholland (Lib Dem) to the Department for Business, Innovation and Skills
04 June 2015: Question from Lord Avebury (Lib Dem) to the Foreign and Commonwealth Office
---
Take
Action
---
Amnesty International:
Campaign to Protect freedom of expression in Bahrain
Insulting the King, the country's flag and institutions or even a foreign country can lead to seven years imprisonment in Bahrain. One activist, Zainab Al-Kawaja, faces three years in prison for tearing apart a picture of the King. Another, Nabeel Rajab was sentenced in January to six months for 'insulting public institutions (Ministeries of Interior and Defence)' on twitter and is currently arrested on a separate investigation. Student and son of a POC Ahmad Mshaima is now serving a one year prison sentence for reading a poem considered offensive to the King. The list goes on, with tens of prisoners of conscience continuing to be held behind bars since 2011 for peacefully expressing dissent.
Sign Amnesty International's petition here
---
Updates

from the

Ground
---
34 arrested including 2 children
4 sentenced to 84 years in prison
58 trials postponed
Human Rights defender  Ghada Jamsheer sentenced to 1 year and 8 months
Security forces continue the use of  force and excessive  use of tear gas against peaceful protesters.
---
#
Twitter

Nation
---
---
Weekly
Highlights
---
A Quickly Stifled Attempt to Ease Suffering in Bahrain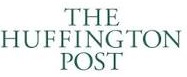 Fighting Bahrain's Sectarian Threat
One Family pays a heavy price for demanding democracy in Bahrain
---
News & Commentaries
---
Russia Today: Jail for destroying King's pic: Mother of 2 latest victim of Bahrain regime