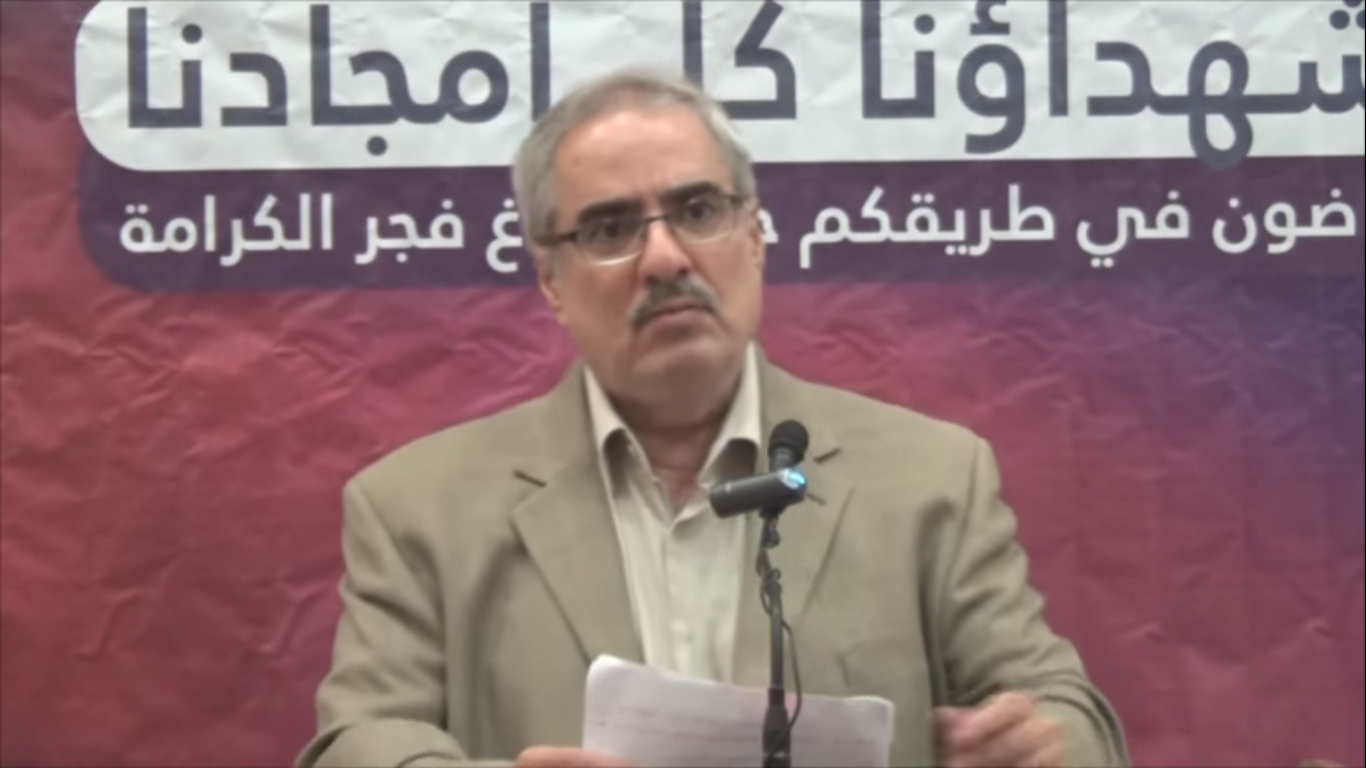 12 October 2015 – Bahraini courts today postponed the trials of Ebrahim Sharif and Majeed Milad to 12 November 2015 and 27 October 2015, respectively. Sharif, former Secretary-General of the National Democratic Action Society (Wa'ad), faces up to ten years in prison for charges related to free expression. Milad, a senior member of the opposition and former elected president of the Manama Capital Municipal Council, faces more than two years for his free speech. Americans for Democracy & Human Rights in Bahrain (ADHRB), the Bahrain Institute for Rights and Democracy (BIRD), and the Bahrain Center for Human Rights (BCHR) calls on the Government of Bahrain to drop all charges and immediately release Mr. Sharif and Mr. Milad.
Bahraini authorities detained Milad on 1 July after he gave a speech at a private gathering urging the opposition to continue its peaceful protest movement. The Public Prosecutor charged him with "inciting civil disobedience of the law" in his speech. The court has postponed his trial multiple times, and he remains in detention.
Shortly after Milad's arrest, on 10 July, Ebrahim Sharif delivered a speech calling for peaceful reform as the only way forward for Bahrain. In his speech, he stressed that opposition to the government must be "peaceful and moral" and called for a democratic, constitutional monarchy. Two days later, police arrested him and charged him with "inciting violence" and "the overthrow of the ruling system."
"The UK and US must not allow their allies to silence voices of peaceful opposition," said Sayed Ahmed Alwadaei, Director of Advocacy at BIRD. "Free speech underpins all democratic values, and failure to publicly support those who have been imprisoned for exercising their right to free expression, such as Ebrahim Sharif and Majeed Milad, betrays that core value."
International observers and Bahrain's allies in the US and UK welcomed Mr. Sharif's early release from prison in mid-June, after he served almost five years for his peaceful role in the 2011 uprising. The European Parliament similarly adopted a resolution in early July, just days before Mr. Sharif's re-arrest, criticizing continued human rights violations in Bahrain but welcoming Sharif's release. The US State Department cited his release as an example of Bahrain's progress on human rights reform when it announced the end of a four-year ban on arms sales to Bahrain on 29 June. However, on 14 July, the US State Department had to walk back its congratulatory tone and express serious concern at the re-arrest of Sharif, the detention of Milad, and actions taken against other leaders in the opposition.
"The international community actively cited Ebrahim Sharif's release as evidence of meaningful reform in Bahrain His re-arrest undermines this position, and disproves the idea that the release of one political prisoner signifies reform," said Husain Abdulla, Executive Director of ADHRB. "As long as more than 3000 remain imprisoned for their free expression and calls for reform, the international community should not applaud Bahrain for the release of one prisoner."
Nabeel Rajab, President of the BCHR, added, "Only with the end of the criminalization of free speech and the release of the thousands currently languishing in jail, can Bahrain move forward to an environment of true reconciliation and peace."