The freedom of expression, assembly and association continues to be severely restricted in Bahrain, where human rights defenders, opposition activists and religious leaders face arrest and harassment for speaking out against the government. Both the 2002 Press Law and the 2006 Anti-Terrorism Law, exploiting the law's broad definition of terrorism, are employed to target the media.
In the country's most famous freedom of expression case, Nabeel Rajab is charged with criticising the government on social media, for publishing a letter in the New York Times, as well as for criticising the government in a televised interview.
Other high-profile cases of free expression and association include opposition acitivst Ebrahim Sharif, who is charged with "incitement to hatred and contempt of the regime", Sheikh Ali Salman, who is charged for calling for change of the regime, and Zainab al-Khawaja, who is charged for tearing up a picture of the king.
After the government has partially suspended al-Wasat newspaper, Bahrain's only independent newspaper, a free media in Bahrain is de facto non existent. Prior government harassment against al-Wasat encompassed intimidation and the prosecution of key staff, one of whom, Karim Kakhrawi, died under torture.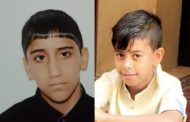 Two 13-year old children are facing up to 20 years in prison after being detained and interrogated over charges linked to protesting; Family members informed BIRD that the children were subj... Read more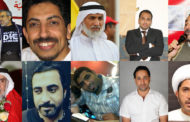 Please note: This letter was sent on 25 January and it was acknowledged by the European External Action Service (EEAS). The Bahraini foreign minister visit to Brussels has been rescheduled t... Read more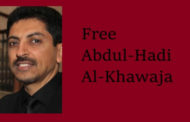 22 January 2021 Dear Prime Minister Mette Frederiksen, We the undersigned, more than 100 organisations from around the world, are appealing for your assistance to secure the release of promi... Read more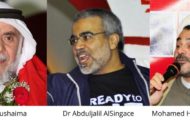 21 December 2020 – The chair of the All-Party Parliamentary Group on Democracy and Human Rights in the Gulf (DHRG), Brendan O'Hara MP, has written to UK Foreign Secretary, Dominic Raab... Read more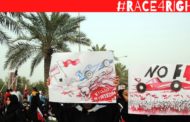 18 leading rights groups and trade unions sent a joint-letter to Formula One (F1) CEO Chase Carey urging F1 to act on human rights abuses in Bahrain ahead of upcoming races in the country Th... Read more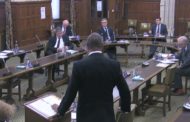 Secretary of State for the Middle East and North Africa promises to publish future summaries of activities funded by the secretive Integrated Activity Fund (IAF) in 2021, after refusing for... Read more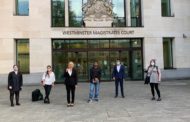 24 September 2020 – Today, Bahraini photojournalist Moosa Mohammed was convicted of trespass on a diplomatic premises by Chief Magistrate Emma Arbuthnot at Westminster Magistrate's Cou... Read more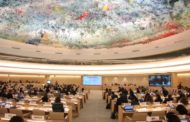 Bahrain: Joint Letter to Member and Observer States of the United Nations Human Rights Council Delegates Re: Upcoming 45th Session of the Human Rights Council  September 15, 2020  Your Excel... Read more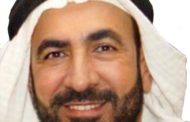 (Beirut) – Bahraini authorities should not contest the appeal of Abdullah al-Shamlawi, a lawyer, to vacate his conviction and eight-month prison sentence for tweets, Human Rights Watch and t... Read more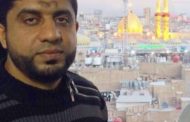 15 June 2020 – This morning, Bahrain's Court of Cassation, the country's highest appeals court, upheld the death sentence against Zuhair Ibrahim Jasim Abdullah, a 40-year old former re... Read more