Despite pressure from the UN and the international community, the death penalty continues to be part of the Bahraini legal system.
In January 2017, capital punishment resumed within the Kingdom, with three torture victims, Abbas AlSameea, Sami Mushaima and Ali Alsingace, executed six days after the Court of Cassation upheld their death sentence. Crimes that warrant the death penalty include treason, terrorism, apostasy and drug trafficking. The absence of a precise definition of terrorism has allowed the Bahraini government to exploit its legal system so as to criminalise acts of opposition, free expression and assembly. The death penalty is conducted via firing squads.
As of December 2018, there are currently 20 Bahraini nationals on death row, all sentenced in political cases. Most of the inmates relate they have been tortured in order to extract a confession that was then used against them at their trial.
Of the 20 death-row inmates, 5 individuals are at imminent risk of execution, having exhausted all domestic remedies. The final step in their case before implementation of the death sentence is ratification of the sentence by the King.
Not only does the death penalty itself stand in conflict with the International Covenant for Civil and Political Rights, but those sentenced to death regularly report instances of undue process, torture and violations of personal and human rights.
Bahrain has arrested family members of several political prisoners over peaceful protest activity, including father and brother of death row torture survivor Mohammed Ramadhan Three brothers... Read more
25 March 2021 – A coalition of 61 cross-party UK parliamentarians have written to new F1 CEO Stefano Domenicali urging him to "establish an independent inquiry into abuses" linked to t... Read more
25 March 2021 – New Formula One (F1) CEO Stefano Domenicali should "establish a commission of independent experts to investigate the human rights impact of F1's activities in Bahrain"... Read more
11 March 2021 – The European Parliament has voted overwhelmingly in a plenary session today to adopt an urgent resolution condemning human rights abuses in Bahrain, including the incre... Read more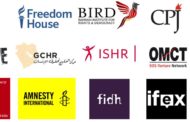 15 rights groups have written to US Secretary of State Antony Blinken, urging him to address a severe deterioration of human rights in Bahrain by adopting a rights-based foreign policy towar... Read more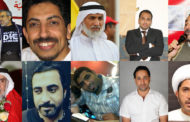 Please note: This letter was sent on 25 January and it was acknowledged by the European External Action Service (EEAS). The Bahraini foreign minister visit to Brussels has been rescheduled t... Read more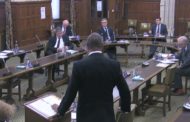 Secretary of State for the Middle East and North Africa promises to publish future summaries of activities funded by the secretive Integrated Activity Fund (IAF) in 2021, after refusing for... Read more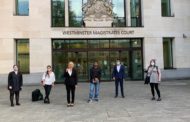 24 September 2020 – Today, Bahraini photojournalist Moosa Mohammed was convicted of trespass on a diplomatic premises by Chief Magistrate Emma Arbuthnot at Westminster Magistrate's Cou... Read more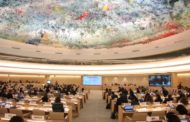 Bahrain: Joint Letter to Member and Observer States of the United Nations Human Rights Council Delegates Re: Upcoming 45th Session of the Human Rights Council  September 15, 2020  Your Excel... Read more